Successful Event Design – Successful Event
The Gesellschaft für Wirtschaftsförderung und Stadtentwicklung Göttingen mbH (GWG) planned a celebration to mark the 20th anniversary of the Lokhalle as an event location.
The Challenge
For this event, the GWG wanted consulting in PR and printing, the design of a key visual and the development of an event design.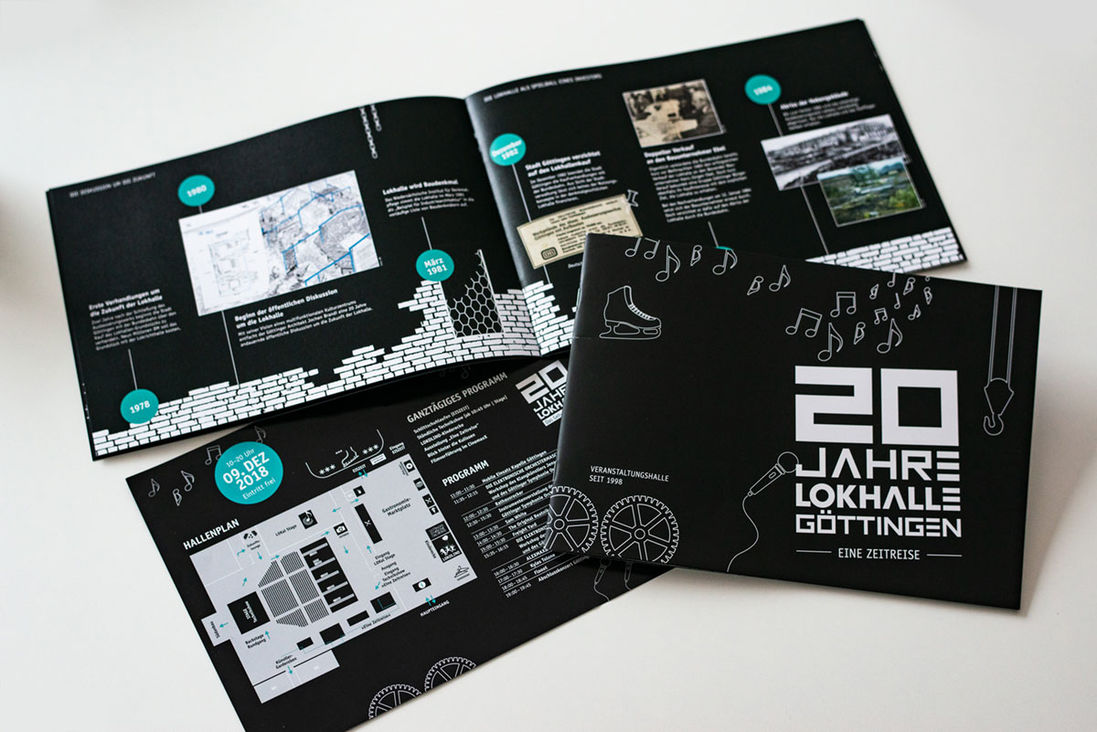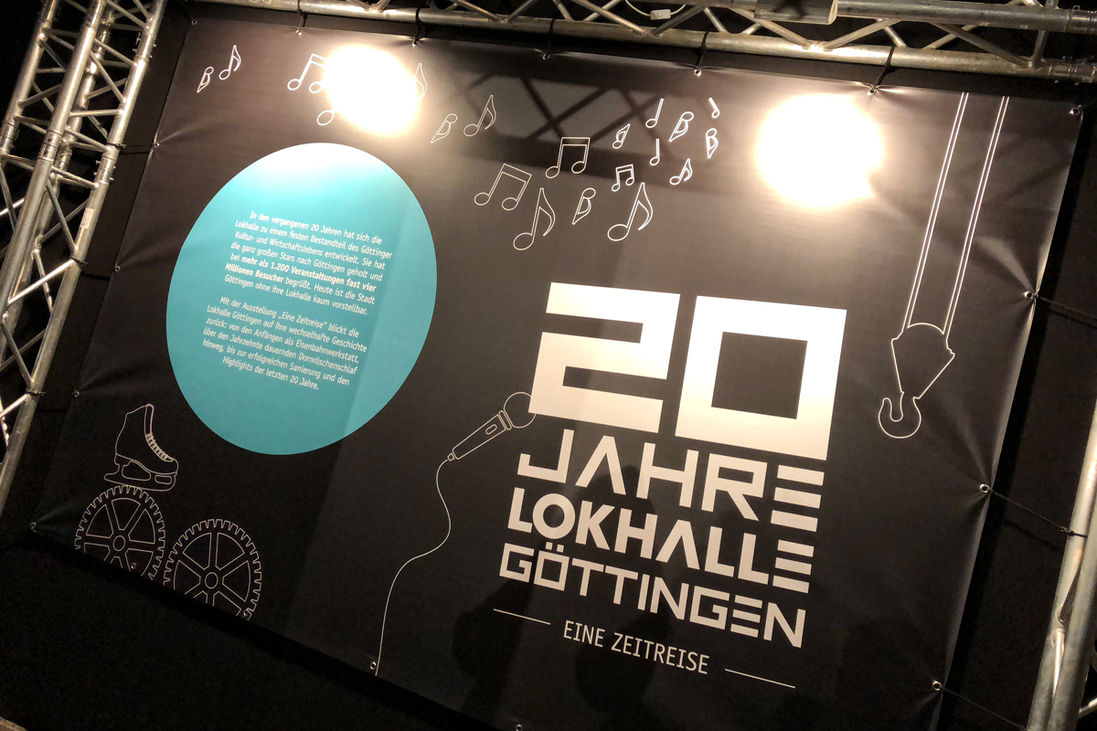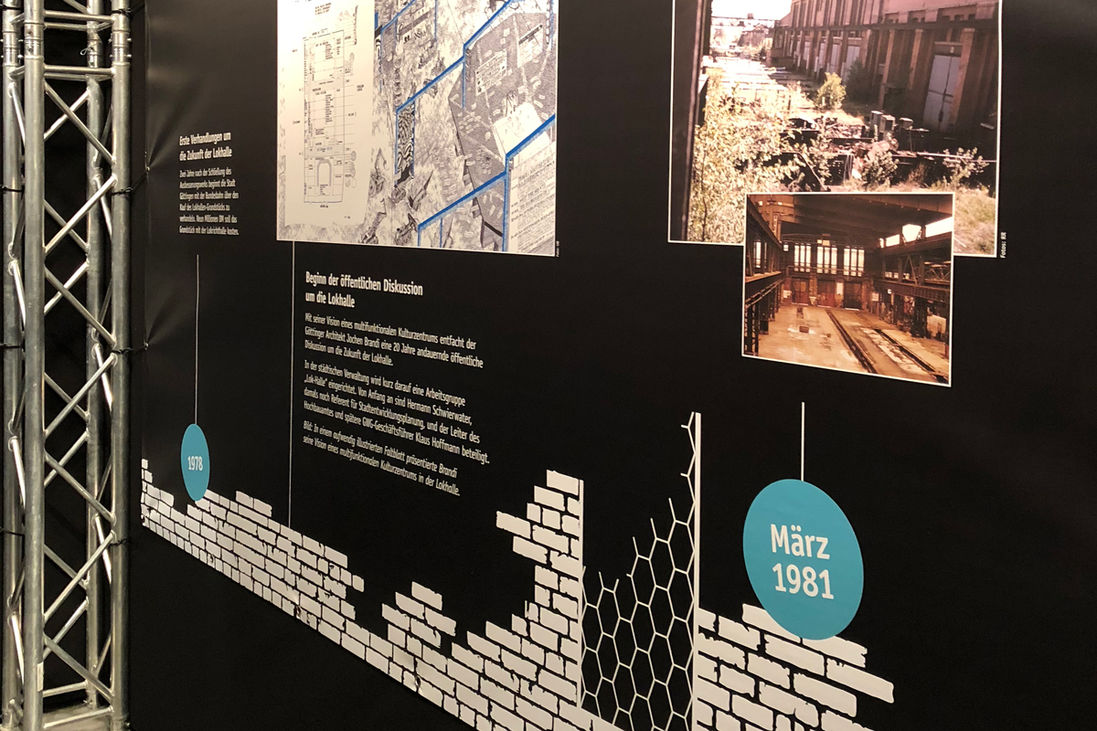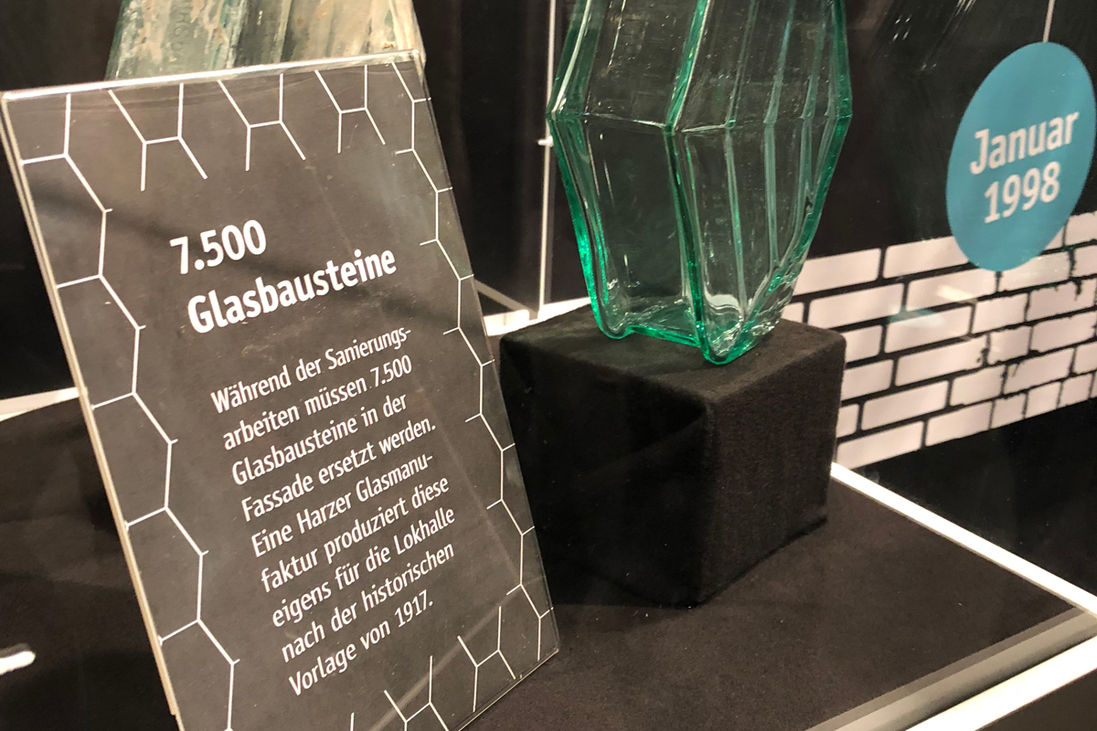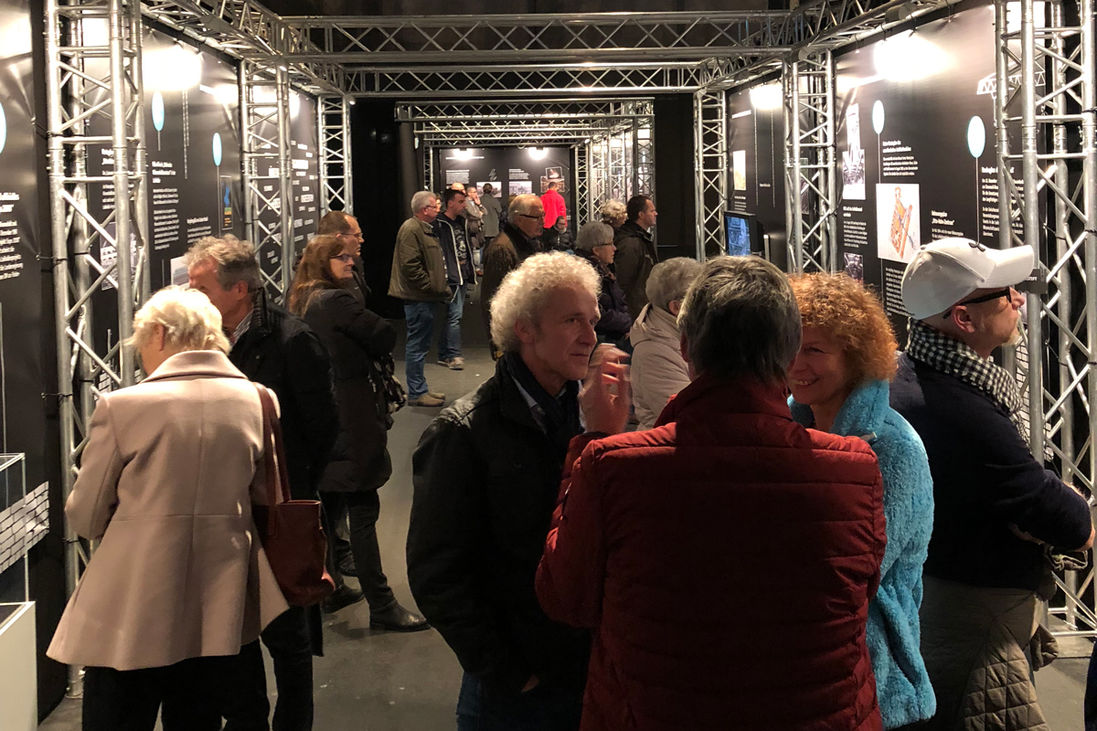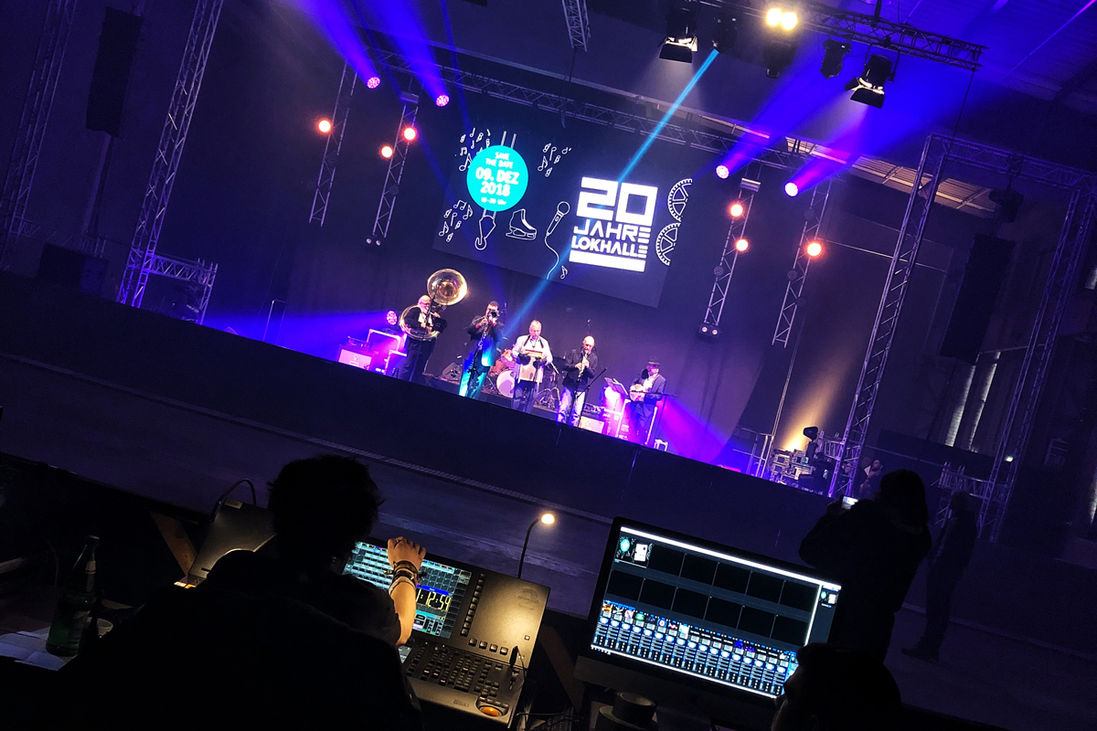 To promote the event in advance, Blackbit designed advertisements and various print and online products. In close cooperation with GWG and Norman Lippert, Blackbit realized the graphic realization of the exhibition on large banners, the hall signage and the wayfinding system.