Digital Marketing as a Success Factor
CRB Analyse Service GmbH has been successful as a testing laboratory since 1992 and has meanwhile specialised in asbestos analyses. The company was looking for a way to advertise analysis services with online marketing and to win new customers in this way.
The Road to Success
Starting with Google Text Ads as the company's first steps in online marketing, a comprehensive digital marketing strategy was developed which, in addition to search engine-oriented optimization, also includes the continuous data-driven expansion of the business model and enables the development of new customer groups.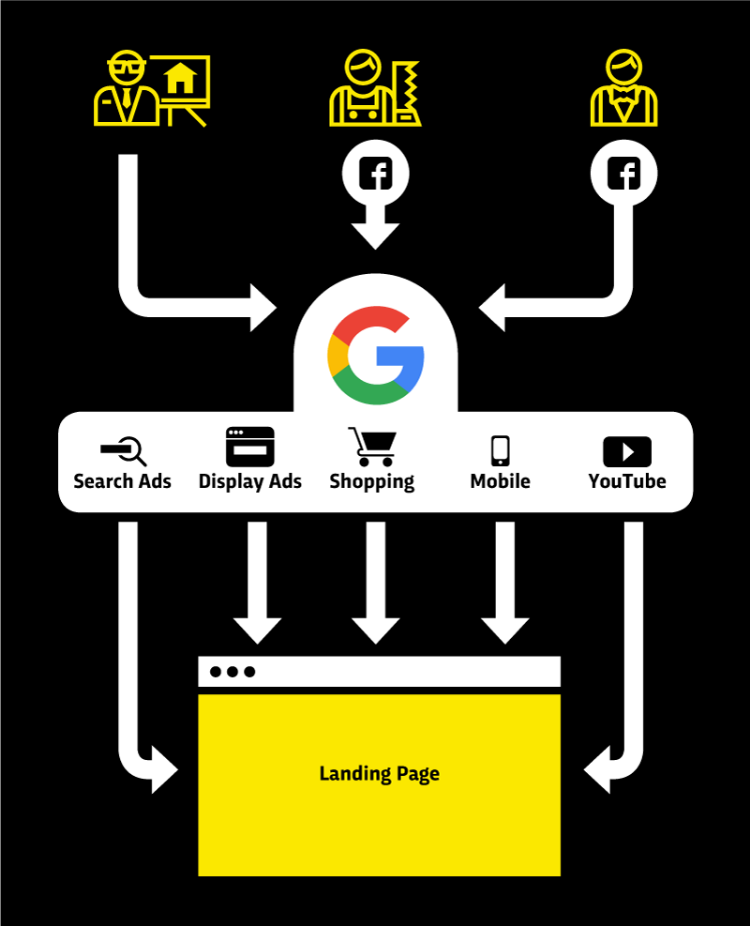 Recognize & develop potential From the very beginning, the continuous analysis of ongoing SEA measures served as an important guide for future action. Only the evaluation of clicks and search queries made the potential in the B2C market visible and was thus the starting point for the reorientation and expansion of the campaign goal towards private customer business. The expansion of the business areas and the internationalisation of the website are also based on the findings of the ongoing search engine analysis.
The expansion of marketing activities to include the entire Google building set and Facebook, as well as the optimization and fine-tuning of measures to include differentiated buyer personas and the phases of the Buyer's Journey made a significant contribution to the increase in traffic. Digitization - from the net to the company In view of the new markets and business areas opened up via the Internet, Blackbit suggested that the opportunities offered by digitization should also be increasingly used for the company's business processes. Part of this was the direct linking of the online shop with the existing laboratory management system, so that orders placed can be seamlessly transferred from the shop to the system. In addition, the orders placed are evaluated in order to control the marketing budgets of the various advertising campaigns. The workflows digitalized in this way ensure smooth and efficient processing of orders, thus creating capacity for the continued growth in demand.
The excellent visibility in the B2C segment has a positive effect on the B2B business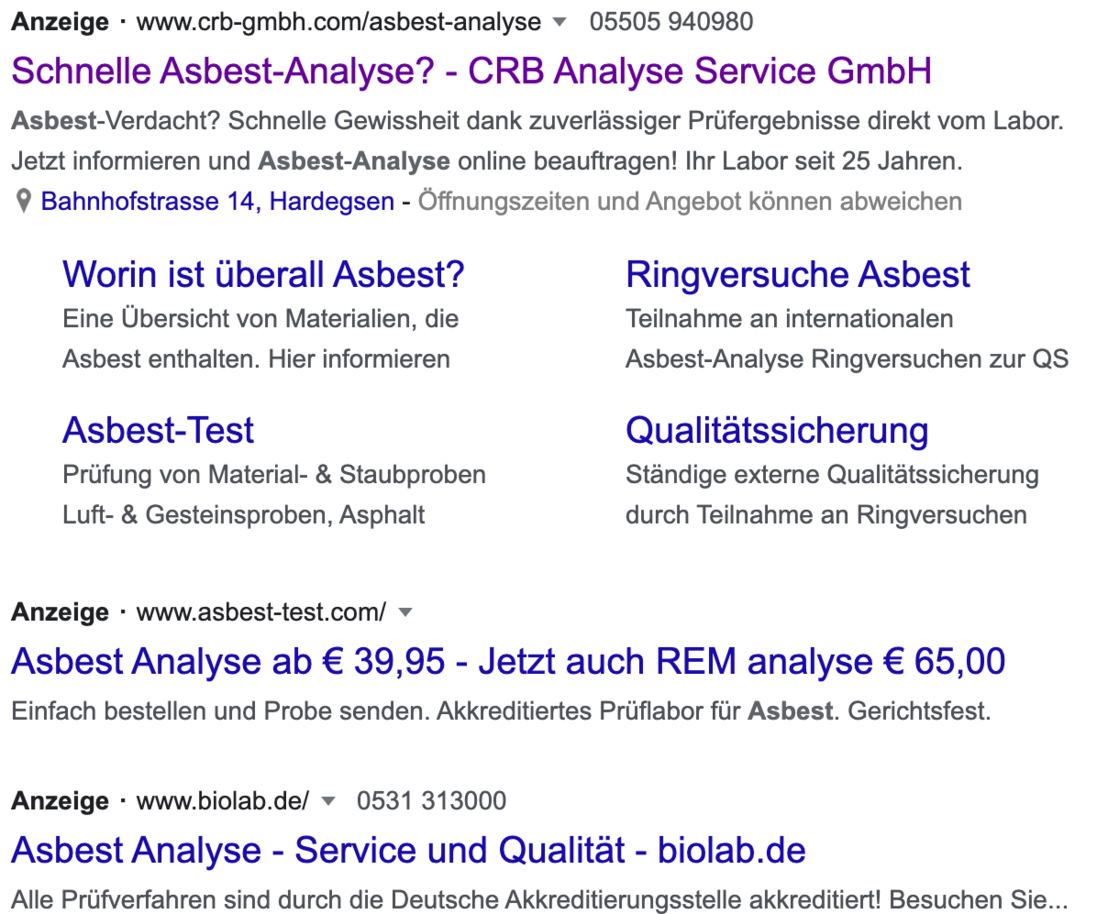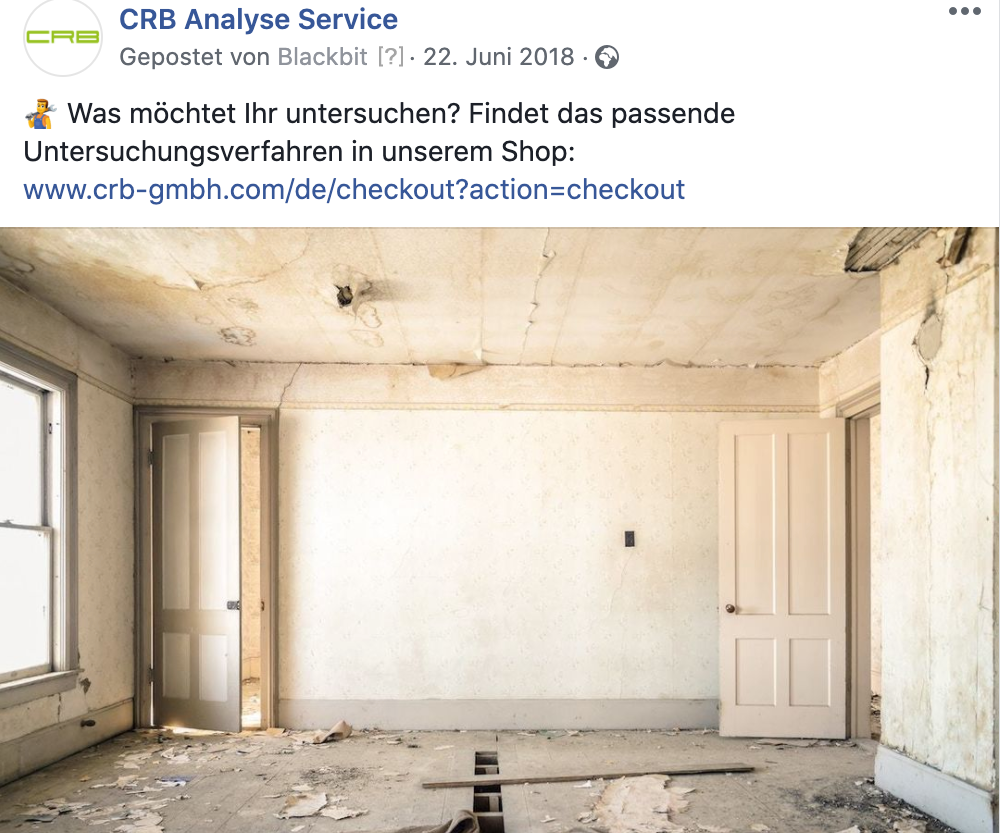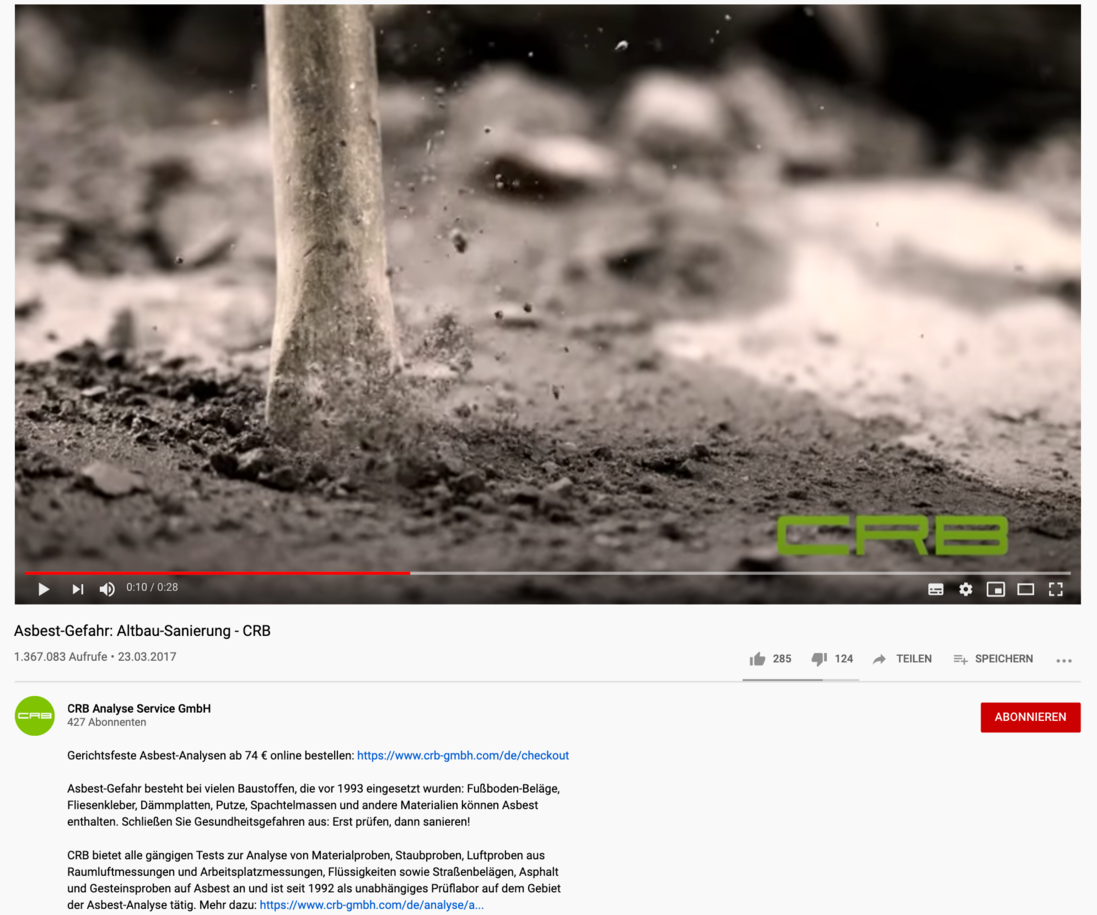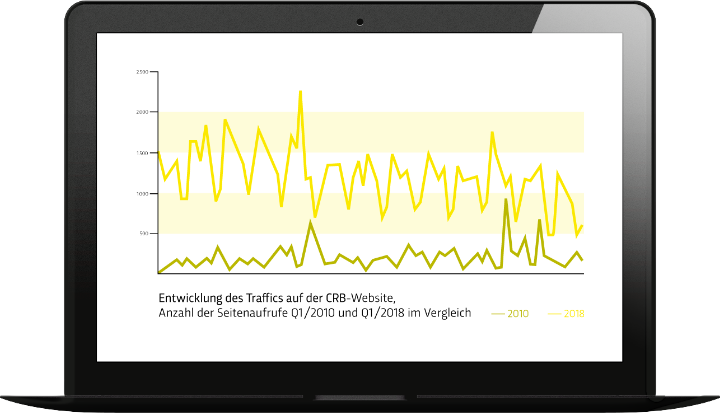 Successful and sustainable thanks to digitisation What began with Google text ads has evolved into a comprehensive digital marketing strategy and has been a key driver of exceptional economic growth.
Meanwhile CRB is present in more than 120 countries as a provider of asbestos analyses and has become the market leader in the B2C sector for asbestos analyses. The B2B business also benefits from the synergy effects that result from this. With the digitalization of the business model, which includes the creation of efficient, digital workflows, the company is also optimally positioned for future growth.